Paradise Pet Spa is a luxurious and unique canine retreat designed to provide exercise, rehabilitation and relaxation while enhancing the overall health of your canine. We offer the highest quality care and service with our specially trained staff in a facility designed with love and compassion for the canines that enrich our lives so much.
Paradise Pet Spa features a state of the art 14′ by 24′ in-ground, warm pool and a 10′ by 12′ private massage room. Our pool was designed with a long 4′ wide gradually sloping ramp allowing dogs who have not spent too much time in the water, novice swimmers and older dogs the opportunity to ease their way into the water with one of our fitness coaches.
Besides pure enjoyment for your canine; benefits of hydrotherapy and massage include low impact exercise, pre/post surgery, rehabilitation, weight loss and mental and physical relaxation.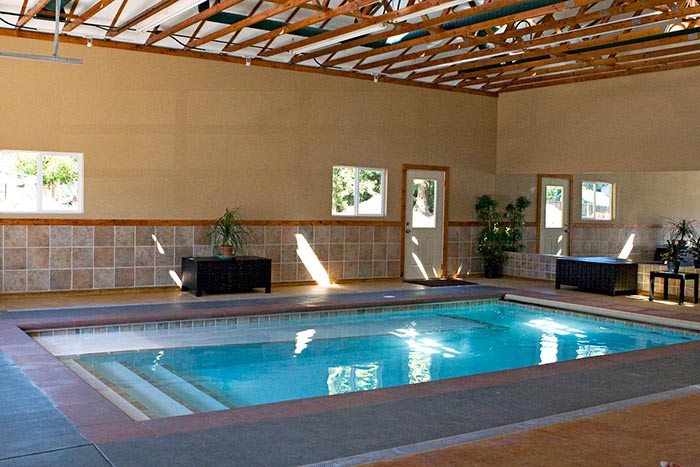 It is advised to consult with your veterinarian for any limitations or restrictions your pet may have before signing up for hydrotherapy.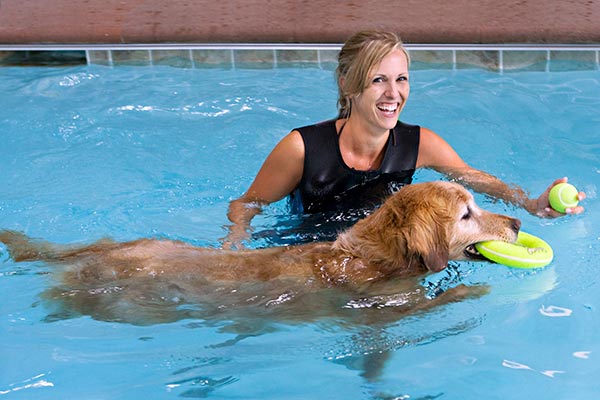 Your dog will have an opportunity to enjoy a fun filled swimming session in our warm pool with one of our trained fitness coaches. Depending on your dogs experience, we offer either a basic introduction to swimming with lots of encouragement in a secure environment for the first timers, or swimming with tennis balls and water toys for the novice to advanced swimmers. What a great way to exercise the day away.
*Longer sessions available upon request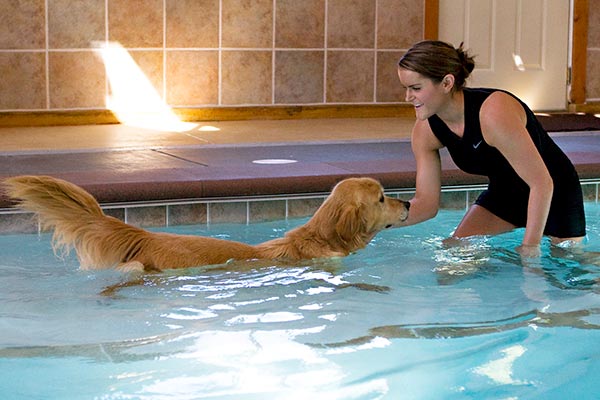 Swimming incorporated with massage in our warm pool allows the warm water to benefit your dog by relaxing and loosening stiff muscles, as well as providing a non weight bearing exercise for your dog. A licensed massage therapist will assist your dog through the swimming session. This is great for dogs with physical limitations, including neuropathy, paralysis, chronic pain, pre/post surgery, arthritis. injury, and hip or elbow dysplasia.
*Longer sessions available per request.
First time therapeutic swims require a 45 minute session.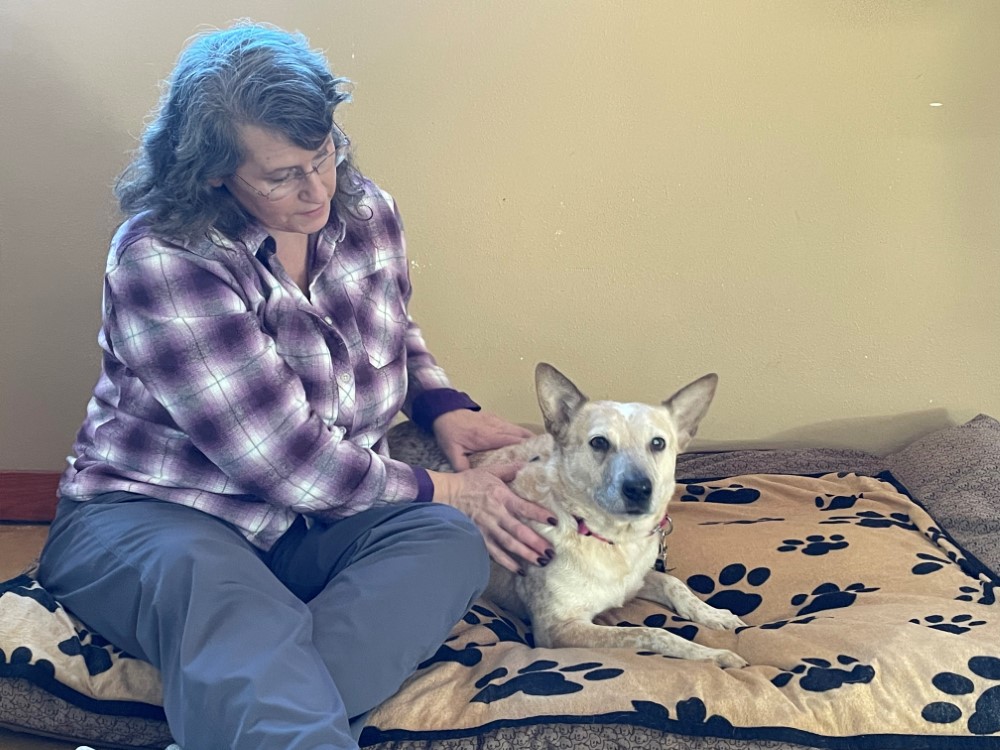 Melt aways stress and ease anxiety with positive energy work through Healing Touch for Animals. Each session also includes an application of Essential Oils from Young Living by inhalation or direct contact on the pet while in the kennel environment.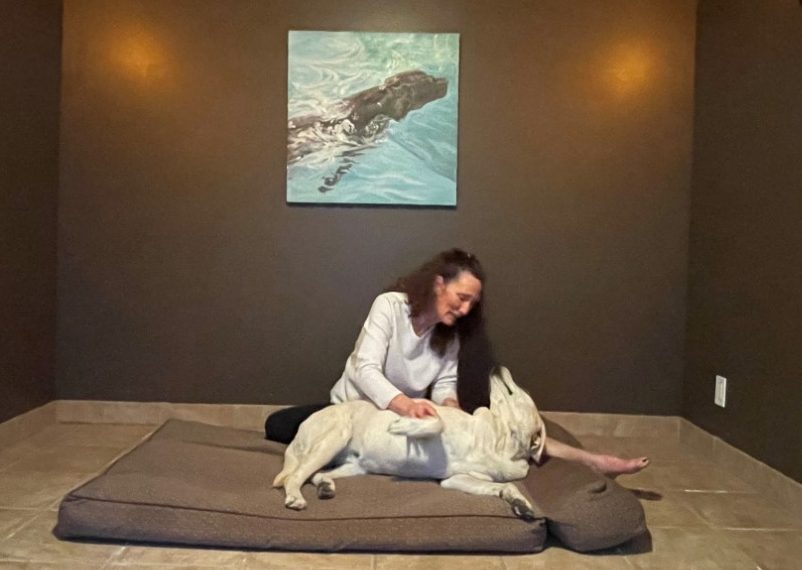 A licensed small animal massage therapist will cater to your dogs' specific needs during each session. This is ideal for senior dogs, post injury and/or surgery, arthritis, stiffness and dogs with anxiety.